Pick & Pack
SOLO offers an extensive range of pick and pack services. Whether it be a small or large range of tiny or bulky items that need to be packed and despatched daily or less frequently, SOLO has the capability to manage whatever is required.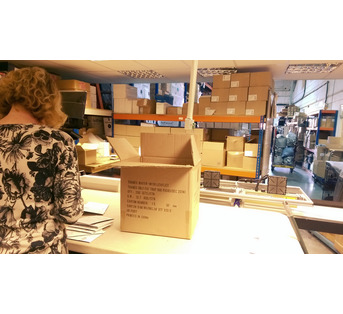 We offer an online stock management tool which has the ability to include the client as one of the users. The system is designed to be completely transparent, clients have access to all stock movement, ordering and usage information as it occurs.
Although we offer this stock management facility, it is not necessary for this to be in place for SOLO to manage your requirements.
With our onsite warehousing facilities comprising of areas set up solely for the purpose of storage and pick and pack work – SOLO is already prepared for any new project that arises.