Welcome to SOLO Mailing Services
SOLO will help you make direct, targeted contact with your audience, whether existing or potential customers, clients, delegates, students or just the public at large.
We offer a complete service, from data supply and cleansing, envelope supply, print, fulfilment, mailing and warehousing. In fact, whatever your direct mailing needs may be, SOLO is here to help.
Our aim is to assist you in achieving cost effective results, improve your response rates and reduce the stress often associated with direct mail campaigns, saving you time and money in the process.
Being ISO 9001 certified for the past 20 years, SOLO will not only ensure that your needs are met, but will always to strive to exceed your expectations.
ISO27001 Information Security
SOLO is committed to implementing and maintaining the highest standards of information security and risk management; another successful ISO27001 independent audit in March 2021 proves just that.
Our clients can remain confident that we continue to protect both our, and their data, following information security best practices.
Continuing to make our customers happy in 2020-21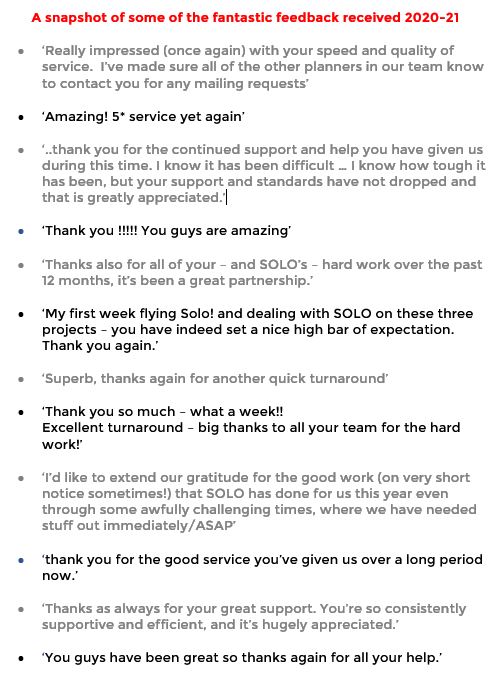 SOLO awarded Waterwise Checkmark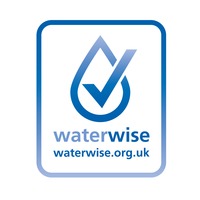 Take a look at Thames Water's Water Saving Calculator, developed by SOLO, to see how much you can save in your home: https://www.thameswater.co.uk/be-water-smart/water-saving-calculator
"The SOLO team is exceptionally resourceful and has the ability to turn projects around very quickly. I know there is a lot that goes on behind the scenes which ultimately means we get what we want, when we want it."
Thames Water Utilities Ltd
View All Testimonials
Your Mailing is Our Priority
Are you looking for an experienced mail house with the dedication and know-how to support your next mailing campaign?
Our friendly and knowledgeable Account Managers will work closely with you to support your exact requirements, while suggesting ways to save on your current postage and other direct mailing costs. With access to  postage discounts, including Mailmark®, you can be certain that you will receive top quality service for the best possible prices.
We will support your mailings from end-to-end to ensure your next campaign is a success.
Working with us, you can expect the following:
Great communication and dedicated Account Managers
Quick turnaround times for urgent mailings
Advice on ways to save on your postage, print and fulfilment costs
A free data audit on your mailing database
Friendly and personable service
ISO 9001, 4001 & 27001 certified mailing house
What We Do
Mailing
Fulfilment
Printing
Envelope Supply
Envelope Printing
Personalisation
Pick & Pack
Warehousing
Data Cleansing
Data Entry